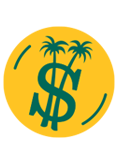 Take a trip to MoneyIsland™ — where kids have fun while learning financial fundamentals! This free online game was designed to teach youngsters money management basics that will serve them for the rest of their lives.
Developed by an award-winning teacher, the game takes players to exotic locations as they try to save Stone Broke — a kid who has fallen on hard financial times! Play MoneyIsland today at home or in the classroom.
Details
Free, online game for youth ages 8 to 14
Parents, teachers, and guardians can play too!
Great for playing at home or in the classroom
Kids have fun while learning financial fundamentals
Multi-level game with exotic locations and lively characters
Lessons cover 3 areas:

Managing money
Saving and investing
Using credit wisely

Meets national standards for financial literacy
Developed by an award-winning teacher
How It Works
THE GAME
Kids learn lessons of financial responsibility while having fun! In MoneyIsland, kids get to play while learning by doing.
Colorful characters introduce the lessons and interact with players along the way. Kids earn, spend, and invest as they strive to be gurus that are ready for financial success.
The knowledge kids gain can serve them throughout their lives — and put them on track to a healthy retirement before they've earned their first paycheck!
PASSPORT
The passport is a cool way to connect the online experience to a real-world item — kids use the passport to track their progress through the MoneyIsland world with colorful stickers. The passport reinforces the images, characters, and lessons learned in the game. It's also another way for grown-ups to interact with kids as they learn!
Lessons
Though designed primarily for youth ages 8 to 14, the lessons in MoneyIsland can serve players throughout their lives.
The content in MoneyIsland is aligned with national standards published by the Jump$tart Coalition for Personal Financial Literacy. The game is designed to develop skills in 3 key areas: Managing Money, Saving & Investing, and Using Credit Wisely.
Lessons are presented as the player ventures to these exotic places:
Quest 1 (The Eiffel Tower): Spend, Grow, & Give
Quest 2 (The Great Wall of China): Wants & Needs & Taxes
Quest 3 (The Sphynx): Types of Income
Quest 4 (Big Ben): Understanding Interest
Quest 5 (Atlantis): Using Credit Wisely
Quest 6 (The Acropolis): Building Wealth
Free lesson plans are available to compliment each quest. The lesson plans offer ideas for more activities to reinforce the financial fundamentals learned throughout MoneyIsland.